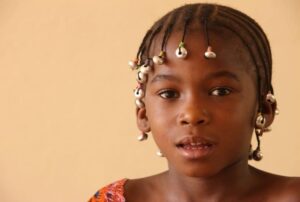 At the end of 2022, heightened diplomatic tensions between France and Mali forced humanitarian programs financed by French institutional funding to stop activity in the country.
USFC, part of La Chaîne de l'Espoir International, is a well-respected and well-established NGO in France. Since 2016, USFC has been present in Mali. Our programs focus on cardiovascular, esophageal, and reconstructive surgical initiatives and surgical training at the Andre Festoc Pediatric Surgery Unit within the Luxembourg Mother-Child Hospital in Bamako.
USFC's caustic stenosis program and all facial reconstructive surgery programs which were financed by French institutions have been halted until we're able to secure private funds to continue our activities. This leaves 100 children in dire need of surgery and USFC scrambling to find a solution.  Presently there are 20 children suffering from caustic stenosis and 80 children with cleft lips or palates, burns, facial tumors and noma.
Only one program focused on training in cardiovascular surgery has been permitted to continue, because we  it is financed via private funds from US corporate, Edwards Lifesciences, through the Every Heartbeat Matters initiative.  This type of private support will be essential to continue our work Mali.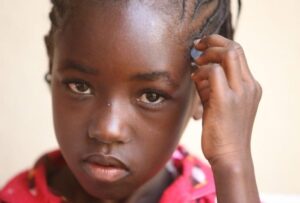 To address these unmet needs requires two additional surgical missions per year. To provide additional context:
$27,000 covers the cost of 1 caustic stenosis mission trip.
$4,000 provides esophageal surgery for one child.
$40,000 covers the cost of 1 reconstructive surgery mission.
$1,100 provides reconstructive surgery for one child.
Within this new context, we need US support more than ever. If you are a US or corporate foundation, please reach out to director@usfc.org to learn more about how you can help us bridge this crucial gap. USFC and the children of Mali appreciate your support.