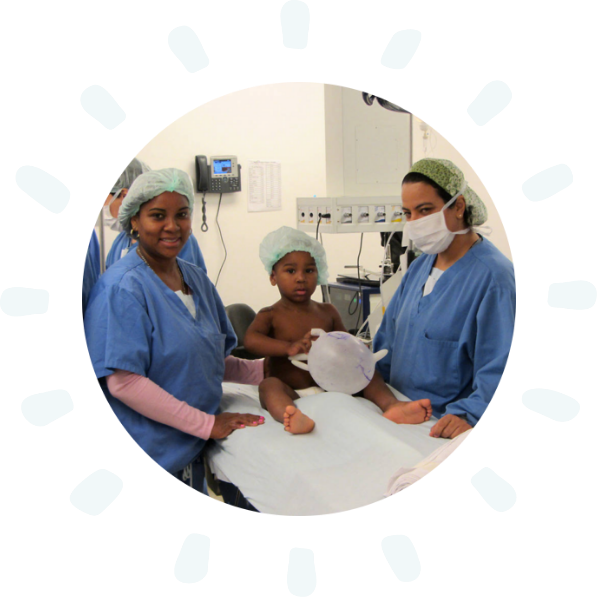 Surgery is essential to global health. United Surgeons for Children (USFC) is proud to expand medical access to children and families in the most neglected parts of the world – because good health should not be a luxury.
Our surgery program includes volunteer medical missions to developing countries, and, in some cases, international travel for treatment when necessary.
USFC programs stretch across Africa, Asia, Latin America and the Middle East. Because each place has different medical needs, infrastructure and human resources, a technical assessment mission is carried out before each medical mission. This lets us determine the supplies, equipment and personnel needed to successfully treat children.
Beyond direct surgery and care, USFC advocates to promote welfare programming and health access in the countries where we work. We have close partnerships with governments and other essential institutions in the health system, so we are well-positioned to make an impact on behalf of vulnerable communities.

Volunteer Medical Missions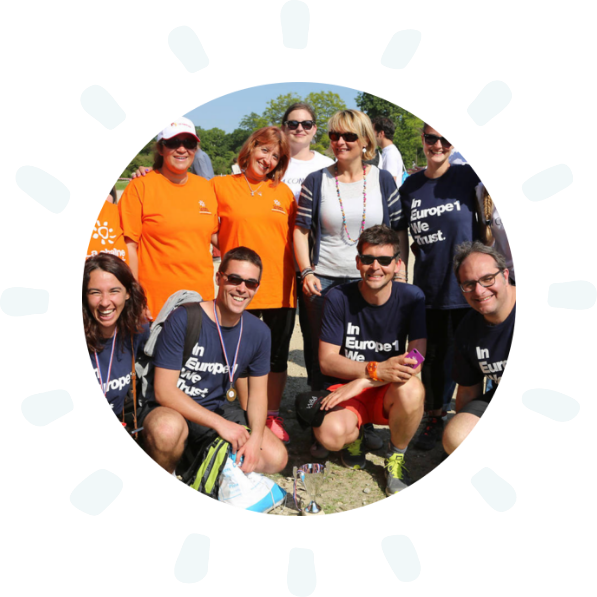 With an average of 170 international missions per year and 10 to 100 patients per mission, USFC provides life-saving and life-changing surgeries. We also set up mobile medical teams in these countries to expand access to health and reach the most in-need, isolated communities.
Our network of 250 medical and paramedical volunteers includes: specialized international doctors and surgeons with expertise in neurosurgery, cardiology, gynecology, neonatology and pediatrics along with health care professionals like anesthetists, resuscitators, nurses, radiologists, biomedical engineers and other technicians.
To ensure the long-term well-being of the children in our care, we continue to finance medical treatment even after surgery and convalescence are completed.
To learn more about our medical missions and how to participate, visit the Join Us page.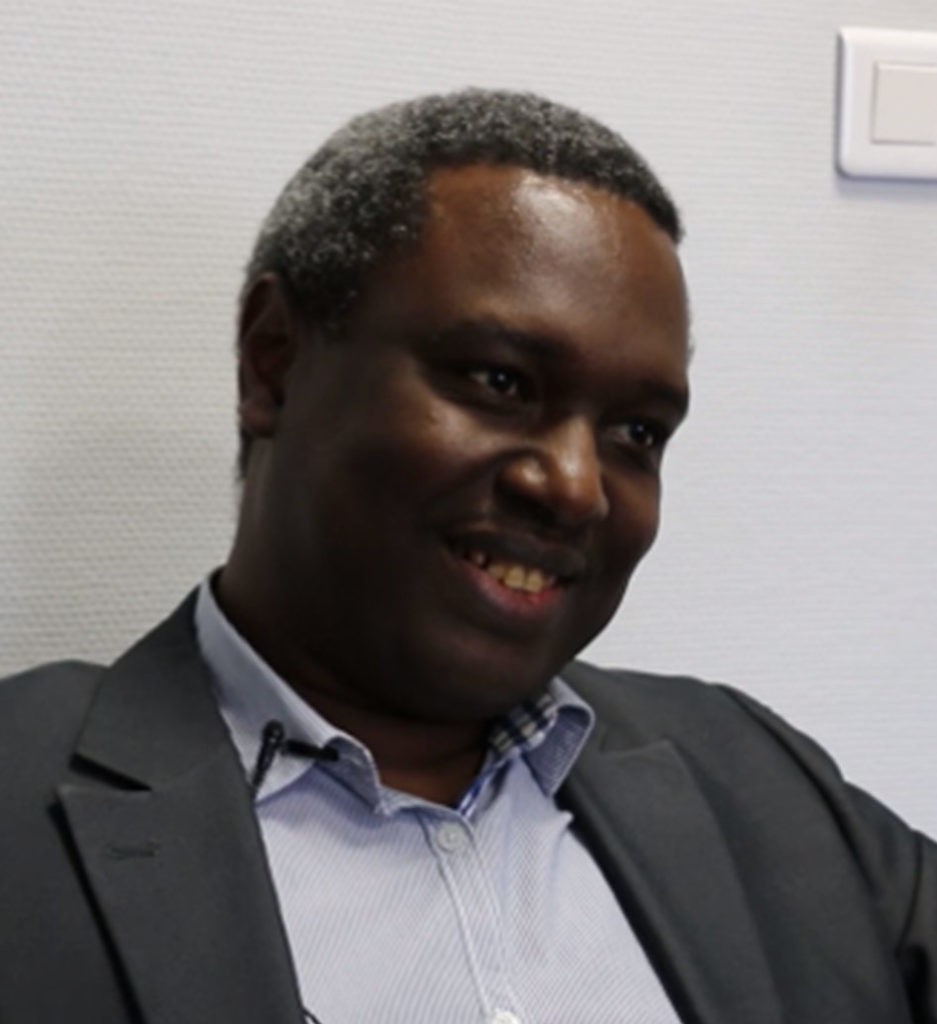 "When I was 27 years old, USFC financed my cardiac surgery internship at the Hospital Broussais and the European Hospital Georges Pompidou in Paris, France. I will always be grateful for their support. Since then, we have continued our strong relationship – exchanging skills and knowledge throughout the USFC network in Senegal."
– Dr. Oumar Kane, Cardiac Specialist and Head of the ICU at Fann National University Hospital Center (CHNU) in Dakar, Senegal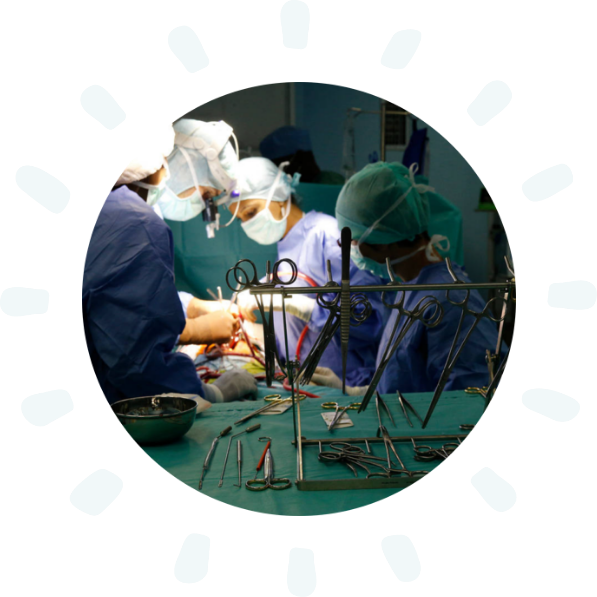 Developing countries face a startling gap in care and need for cardiac surgeries. Cardiac surgery addresses diseases and deformities in the heart, and it is also essential to combat heart diseases – one of the globe's leading causes of death.
Approximately 1 million children around the world are born with congenital heart diseases (CHDs) that require one or more surgeries for correction. Because of high fertility rates, there are more children born each year with CHD in developing countries, and a lack of expertise puts these young people at risk.
Children in developing countries are also at higher risk for acquiring heart diseases in life, particularly Rheumatic Heart Disease (RHD). RHD results from rheumatic fever that becomes increasingly worse overtime when left untreated.

Transferring Children for Treatment Abroad
In some cases, the severity of a child's injury, illness or condition is so extreme that we organize travel out of the country for care. For us, this is a last resort, because we know that children thrive with the support of family nearby, and carrying out treatment in-country is also an important component in our training program. But, our most urgent responsibility is to the child – and ensuring that they have the best chance at a full, happy and healthy life.
With our founding in 1994 in France, our treatment network has been built with French hospitals and doctors (to learn more about how you could be part of expanding our network, visit the Join Us page). Since our beginnings, approximately 3,000 children have been transported to France for treatment – with 89 transferred to France in 2018 alone.
When a child arrives, they are received by a host family and then brought to one of the country's preeminent hospitals for surgery. Recovery takes place in the hospital and with the host family, after which the child is transported back home.
We have been inspired and honored by the support of 300 host families since our founding, all of whom are essential partners in our global mission for health.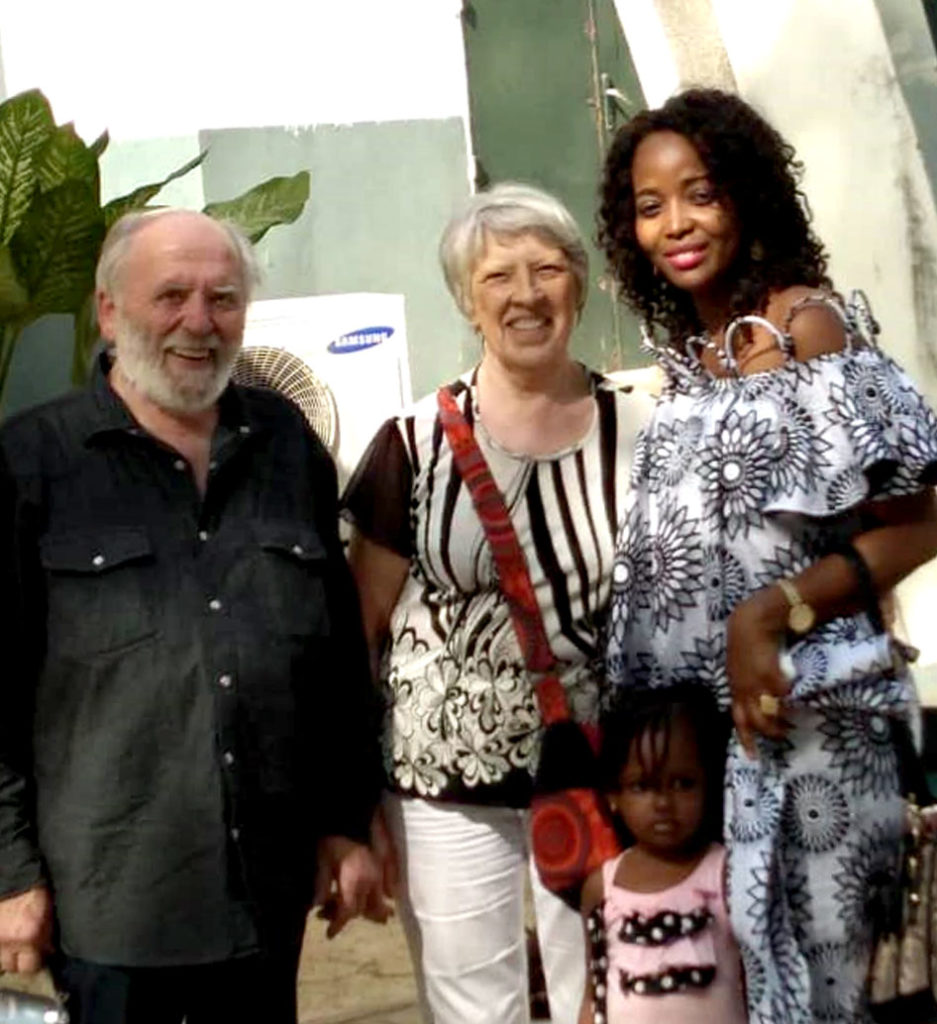 As a USFC host family, Jacqueline and René BAZOU have welcomed no less than 25 children from all over the world. Throughout their 20 years as volunteers, the two have even had the opportunity to visit some of their former guests again. "During their long recovery, we were able to build strong relationships with these patients and their families, which lasted long after they returned to their home country. After many years of friendly exchanges, we were happy to reunite in their home countries and see them in good health. As you may imagine, these reunions were very emotional. We consider all of these children to be a part of our family too."