Last month, USFC received shipping containers filled with 50 Emergency Relief Beds for the French Medical Institute for Mothers and Children (FMIC) in Kabul, and 50 more for two other hospitals in Afghanistan. The Emergency Relief Bed is a non-powered, manual adjustable hospital bed that is used in combination with a patient support surface and includes an IV pole. The beds are intended to assist with positioning, therapy, recovery, support, and transport of patients in emergency situations. 
These beds, were generously donated by Project C.U.R.E. : the world's largest distributor of donated medical equipment and supplies to resource-limited communities across the globe. 
Prof. Najeebullah Bina, M.D PhD. from FMIC stated, "Prior to this donation, FMIC struggled to accommodate the influx of emergency cases due to the COVID-19 pandemic. Thanks to this generous donation from Project C.U.R.E. we were able to accommodate additional patients by transforming extra rooms in the hospital into outpatient areas for emergency situations."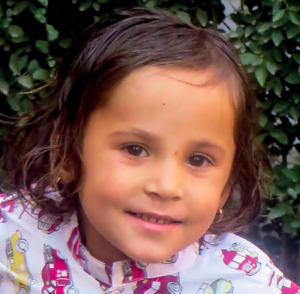 Zakia, is a recent patient at the FMIC. Zakia came to the FMIC in need of surgery for Patent ductus arteriosus (PDA), a congenital heart defect that can lead to heart failure. Thanks to USFC, Zakia's care was provided at no cost to her family. 
It is only thanks to the generous contribution from Project C.U.R.E. we are able to accommodate more emergency cases like Zakia each month.   
To learn more about USFC's work in Afghanistan, please click here.