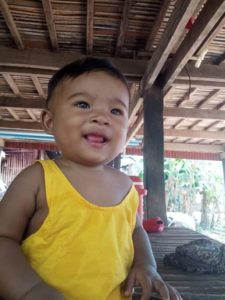 Arun is an 18-month old child from a small village in Cambodia. When his parents noticed he was suffering from stunted growth and constant fatigue they knew something was wrong. Fortunately, with the support of USFC's ECHOES© program, Arun received a tele-consultation with French surgeons Professor Alain Deloche and Professor Daniel Sidi. During the tele-consultation they reviewed an ultrasound of the child's heart, valves, arteries, and ventricles. Through this ultrasound they discovered that Arun had a heart defect characterized by a hole in the arterial duct. Upon further inspection, they also discovered that Arun had a second malformation, a narrowing of the aortic valve. It was clear Arun needed emergency surgery, immediately.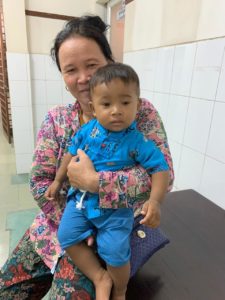 Thanks to our tele-consultation technology, USFC is able to connect doctors across borders so that they may determine the best course of care using their combined knowledge. 
Professor Sidi shared his thoughts with Dr. Chiour, a local doctor at our Heart Hospital in Phnom Penh, Cambodia, who is arranging Arun's surgery. First, Dr. Chiour will fix the hole in the arterial duct. With the canal closed, blood will no longer flow in the wrong direction. They also determined that the narrowing of the aortic valve was not severe enough to warrant an immediate second surgery. Arun will be closely monitored as he gets older to make sure this condition does not worsen.
Arun's operation will cost $1,500, a sum his father, a construction who makes $9.50 a day, couldn't imagine. With your help, we could save Arun's life. 
If everyone reading his story contributed $10 to save Arun's life, we could fully fund his surgery and give him the opportunity to have a long, healthy future.