What do we know?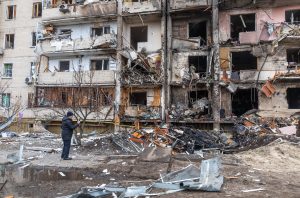 The fighting and bombing that started on February 24, 2022, in Ukraine has been going on for several days. Recent attacks on Kharkiv and Kyiv have displaced countless families and resulted in numerous injuries, some life-threatening. Hospital staff are overwhelmed, particularly as they are being forced to take shelter underground in bunkers with patients and their abilities to provide care are strained as a result. The humanitarian emergency is intensifying day-by-day, and action needs to be taken immediately to help both refugees and those still in the warzone.  
How can you help?
We are in close contact with our colleagues in Ukraine who have organized field hospitals in Western Ukraine, in particular in Ternopil and Loutsk, close to the Polish border.
They're in urgent need of:
Trauma kits

: instrumentation, tourniquets, anti-infection consumables, wound packing gauze, external fixation devices, etc.

Consumables

: gloves, bandages, hemostatic compresses (promotes blood clotting), suture kits, etc.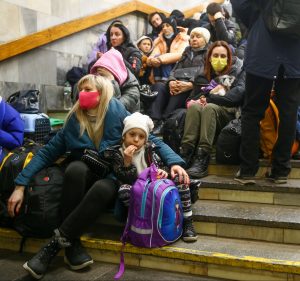 Our priority is to respond as quickly and efficiently as possible to meet these humanitarian needs. We are currently preparing 6 pallets of medical equipment, that will be transported to the Polish border, then taken by our local network and distributed among the country's hospitals, where equipment is needed the most.
These first emergency kits will be sent in the next few days. But we know we must continue to scale our response to effectively meet the needs of those affected by the war in Ukraine. Immediate and ongoing action is needed to save lives.
We need your help to prepare and continuously send medical equipment, consumables, medicines, and trauma kits, to meet the needs of the Ukrainian people. Together, we can support and give hope to those affected by the war in Ukraine.