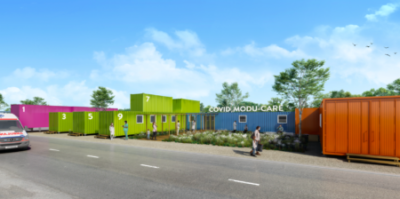 In March 2020, USFC's Infrastructure and Development Team produced an innovative hospital concept in response to COVID-19. The COVID Modu-Care field hospital is transportable in freights by sea or land to any area, worldwide. The COVID Modu-Care Hospital is an "a la carte" concept for regions needing designated treatment and recovery centers. Current modules  available include: 
A COVID Screening and diagnostic unit 

A COVID Radiology and CT unit 

COVID + Monitoring unit 

COVID + Intensive Care unit 

Support Facilities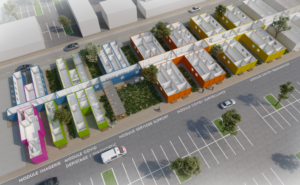 Each modular area can operate independently of one another.  The reproducibility and ease of adding modules  allow for the possibility to create tailor-made field hospitals quickly and easily. With this concept, we can provide a  structure adapted to the needs of each region and characteristics of each site. Modular units with electricity and fluids can also be added to hospitals in remote areas.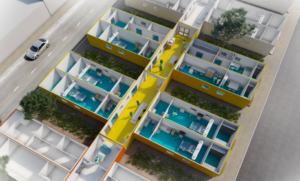 The COVID Modu-Care concept, allows us to respond rapidly to national and international calls for aid in all regions of the world. Looking towards the future, we foresee a much wider range of units including those that can house operating theaters, obstetrics, radiology, intensive care and more.