Haiti: Health Education and Nurse Training Programs
Population: 10.98 million
Haiti faces many health challenges: two-thirds of deliveries take place at home without qualified staff, among children under the age of five years 22% suffer from chronic malnutrition, the vaccination coverage rate is less than half of the population. The main challenges for the next few years are increasing access to health services, strengthening the health information and surveillance system, prevention and control of noncommunicable diseases, and strengthening activities in maternal and child health.
Infant mortality rate (per 1,000 live birth): 25.4

Under-5 mortality rate (per 1,000 live birth): 88
*Estimates Developed by the UN Inter-agency Group for Child Mortality Estimation (UNICEF, WHO, World Bank, UN DESA Population Division)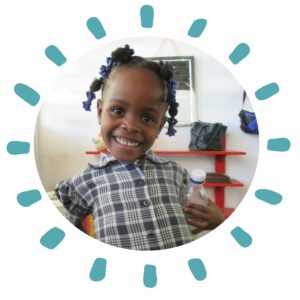 USFC became active in Haiti after the devastating earthquake of 2010, providing emergency aid to schools in the Grand'Anse region and accommodating displaced children. Today, USFC focuses on health education and nurse training in Haiti.
In 2018:
USFC provided 2,500 children in 9 primary schools with education programs and medical treatment.

USFC trained 40 nurses through our nursing diploma program.

Health Education 
In Haiti access to quality education is still a major problem for children in rural areas. USFC's education program was launched following the 2010 earthquake, to encourage education and health care for children in vulnerable situations in the Commune des Abricots, an isolated rural area. The education program, run in partnership with the Paradis des Indiens Foundation, a local Haitian organization, aims to provide 2,500 children in 9 primary schools with education programs and medical treatment.
In particular, USFC offers operational support to a large school in Abricots, Haiti which welcomes over 350 students aged 0-5 years old. Our support consists primarily of continuing teacher training but also includes annual distribution of school supplies and books as well as maintenance of the school. Further, USFC supports daily distribution of snacks among these children to ensure proper health and nutrition.
As previously stated, teacher training lies at the heart of our work. Training not only includes teaching approaches but also incorporates health awareness workshops to increase the level of knowledge within families surrounding good hygiene practices and equips teachers with the skills to detect illness in a child.
Pediatric Nurse Training
In Haiti's national nursing curriculum, there are no specific courses in pediatrics.  As such, nurses working in pediatric units often have no specific knowledge on child health concerns. USFC's nurse training diploma program aims to bridge that gap.
In 2018, USFC organized a training course in collaboration with INPHA at Quisqueya University of Medical Sciences in Port au Prince. The course which extends 16-18 months is a hospital-based nursing program which allows students to have patient contact at the hospital while learning nursing skills in the classroom. Thus far, three missions have been carried out to update the curriculum, add specialty training and incorporate the newest forms modern medicine. In 2018, forty new nurses were trained.
 Looking ahead, the program will continue to grow allowing for specialties in neonatology, post-operative recovery and health education. INPHA and USFC will also be taking part in training the nursing staff for the new University Hospital in Port au Prince in preparation for its official opening in 2020.