Liberia: Capacity Building
Population: 4.73 million
Over the past few decades, Liberia has lurched from crisis to crisis – be they political, economic or health-related. This includes the Ebola epidemic between 2014 and 2016, which claimed some 4,800 lives including close to 500 members of the medical profession. In addition, the country suffers from high levels of child mortality and maternal deaths. Despite these difficulties, hope is on the horizon for the country. In December 2017, George Weah was elected President of Liberia, and within his platform was a commitment to address the challenges facing the country, and notably to strengthen the country's precarious health system.
There are an estimated 0.06 physicians per 1,000 population and 0.23 nurses and midwives per 1,000 population.

Infant mortality rate (per 1,000 live birth): 53.48

Under-5 mortality rate (per 1,000 live births) : 70.94
*Estimates Developed by the UN Inter-agency Group for Child Mortality Estimation (UNICEF, WHO, World Bank, UN DESA Population Division)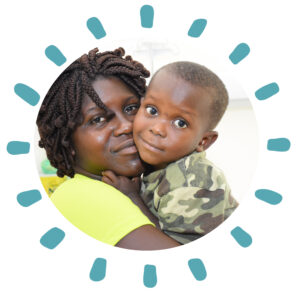 USFC just recently entered our commitment to Liberia, given the dire situation for children and families in the country. Our initial exploratory mission took place in May 2018, allowing our team to meet with country stakeholders to identify Liberia's urgent public health needs and, more specifically, the level of pediatric care available in the country.
In this evaluation, we noted that there was no pediatric surgical facility in the country – a major concern. The USFC team connected with the John F. Kennedy Hospital in Monrovia, the only level-3 facility in the country at that time, to develop a plan of action to create and advance pediatric surgery in Liberia.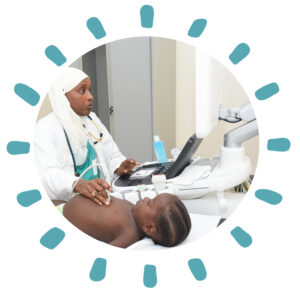 Building Infrastructure and Knowledge to Advance Children's Health
Following our exploratory mission, we worked with partners at the John F. Kennedy Hospital in Monrovia throughout 2018 on a joint medical project, proposing the renovation of some 3,000 square meters within the hospital. This process would enable expansion of facilities to include a pediatric surgical technical unit, an intensive care unit and hospital wing for medical and surgical treatment for children.
As an additional component to ensure that professionals on the ground can maximize the potential of these improved facilities, USFC developed a training program in medical-surgical pathologies, specific to pediatric health needs.
In 2019, our discussions were put to paper, as an architectural sketch for all modifications was finalized and presented to our technical, financial, institutional and other private partners. Once completed, this program will leave an indelible mark on the public health landscape of Liberia, strengthening the national medical infrastructure and response, reducing infant mortality and ensuring capacity and knowledge building to improve the health of both mother and child.