Senegal: Surgical Care & Capacity Building
Population: 15.4 million
Senegal has implemented a National Health Development Plan for the period 2009-2018, which led to significant health successes including a decrease in malaria morbidity and mortality, an overall low prevalence of HIV, reduction of neonatal, infant and child mortality, and improvements in children's vaccine coverage.The challenge remains to build upon these gains, particularly focusing on reducing the high rates of maternal mortality and improving response to tuberculosis detection and multi-drug resistance. Non-communicable diseases are a rising threat and a dramatic disparity in health worker concentrations between rural and urban areas makes monitoring, evaluation and the scaling up of health initiatives a persistent challenge.
There are an estimated 0.059 physicians per 1,000 population and 0.42 nurses and midwives per 1,000 population.

Infant mortality rate (per 1,000 live birth): 20.8

Under-5 mortality rate (per 1,000 live birth): 47.2 
*Estimates Developed by the UN Inter-agency Group for Child Mortality Estimation (UNICEF, WHO, World Bank, UN DESA Population Division)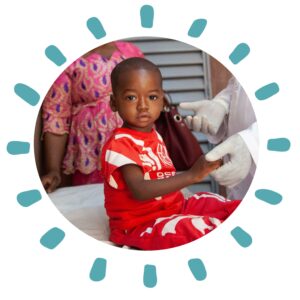 USFC has provided cardiovascular surgical initiatives in Senegal through the Cuomo Paediatric Cardiology Centre (CCPC) in Dakar in an effort to improve pediatric surgical techniques and build local capacity. USFC organized the first diploma program in the region known as the West African Postdoctoral Diploma of Pediatric Surgery.
In 2018:
USFC organized medical consultations for 2,000 children 

USFC conducted 185 surgeries for children of which 160 were open-heart surgeries.

We welcomed 5 international surgical missions from Canada, Switzerland and France in which our teams helped to train the local healthcare workforce on some of the most complex operations.

USFC fully equipped a second operating theater within the Hospital with a CEC console to allow for valvular and congenital surgical operations. This will allow for one additional operation per day so that, today, both operating theaters at CCPC are equipped to handle up to four operations per day.

Trained 2 anesthetists, 2 nurses, 1 senior anesthesia technician, and 1 perfusion specialist from Mali, as well as a cardiologist from Ivory Coast

USFC hosted ten patients and their families at our Children's Pavilion –  a lower cost alternative to a hospital stay for children who are receiving surgery and treatment  at CPCC. These children, visiting from Mali, Guinea Bissau and Liberia stayed, on average, for three weeks.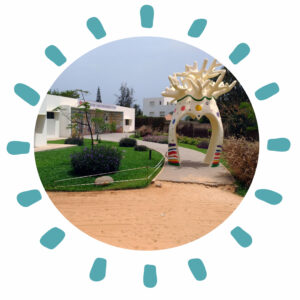 Starting in 2013, USFC launched a close partnership with the Fann National Teaching Hospital in Dakar to extend cardiovascular care capacity in the country. In particular, they sought to increase the treatments offered in the field of cardiology and cardiac surgery to the children of Senegal and West Africa, as well as develop local medical expertise to enable the treatment of congenital heart defects or rheumatic heart disease. In addition, we also treat children who may have experienced esophageal stenosis.
Emerging from this collaboration and due to the generous funding of the Cuomo Foundation, we launched the Cuomo Pediatric Heart Institute in Dakar – opening its doors to children and families for the first time in 2017.
The Institute has 10 hospital beds and 10 intensive care beds, and it is equipped with up-to-date technical facilities including two operation rooms and a consultation unit. There is also pre/post-operative accommodation in the "Children's House", so that young patients may be accompanied by their families to receive care, with optimal conditions for their convalescence available free of charge. At any one time, 18 children can be given comfortable accommodations here.
Each year, the Institute is able to offer urgently needed care and support to children with heart defects in Senegal, but also those from neighboring countries. We have welcomed children from Guinea-Bissau, Liberia and Mali, and we are eager to extend our support to children from Burkina Faso