Thailand: Health Education
Population: 69.04 million
In recent years, Thailand has seen steady declines in mortality trends as GDP has climbed. However, the country still faces significant challenges, particularly when considering the health and well-being of children. According to a survey run by the National Statistical Office and UNICEF in 2012, 21% of Thai children do not live with their parents and are left in the care of others, often as a result of migration when parents are forced to find work to support their families. In particular, the trend is pronounced in the country's rural northeast. Such dire circumstances are shown to lead to developmental delays, particularly around language acquisition, which is further harmed by an inadequate education system with high drop-out rates.
There are an estimated 0.47 physicians per 1,000 population and 2.29 nurses and midwives per 1,000 population.

Infant mortality rate (per 1,000 live birth): 7.8

Under-5 mortality rate (per 1,000 live births): 9.1
*Estimates Developed by the UN Inter-agency Group for Child Mortality Estimation (UNICEF, WHO, World Bank, UN DESA Population Division)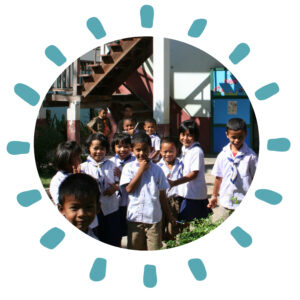 USFC has been active in Thailand for many years, elevating our presence there in 2018 as we reviewed startling trends in children's well-being. Our focus is on personalized support, particularly with material assistance, access to medical treatment and the supply of hygiene kits. Our programming in Thailand encompasses more than direct physical medical care out of consideration of high levels of psychosocial trauma, necessitating additional focus on socio-educational opportunities for young people, as well as concerns for an unhealthy environment related to housing inadequacies.
In 2018:
USFC ensured psychological and psychosocial support for 2,860 Thai children.

35 children benefited from improved housing and eventual family reintegration through our USFC-operated House of Hope.

USFC offered English language courses for 8,500 Thai students.

USFC provided teacher training and student-centered instruction for 100 Thai teachers, reaching 1,750 students.

USFC organized oral hygiene trainings for 3,000 primary school children and provided oral care for 1,500 Thai children.

USFC offered sexual and reproductive health education courses for 3,300 Thai students in secondary school.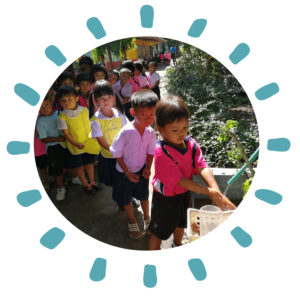 The House of Hope in Buriram Province
In 2004, we began construction on the House of Hope in Buriram Province, which today can host up to 50 children. This unique program connects with our network of partner schools to identify children at risk – whether they are orphaned, abused or abandoned – and gives them a secure place to call home. Beyond benefiting from the safety of their surroundings, children are supported by a qualified team of educators, social workers and a psychologist who provides them with psychosocial support and assistance to promote their development.
The House of Hope includes two residency pavilions, one for girls and one for boys, between the ages of 6 and 18.We also organize many daily activities for learning and recreation, and we maintain a library and garden for their use. USFC organizes off-site excursions as well, including traditional dance and music lessons and nature classes.
Every child welcomed to the House of Hope enjoys comprehensive medical care including regular checkups. Prevention activities are also organized on topics related to different issues identified as important and locally relevant, such as sexual and reproductive health, prevention of addiction and prevention of violence. The House of Hope also hosts dental and ophthalmic consultations once a year for the children.
Tackling Inequalities in Education as a Route to Improved Well-Being
Thailand has experienced dramatic changes in recent years, both economically and socially. The education system in particular can be considered at a crossroads. For example, today Thailand has high enrollment rates thanks to massive investments in the education sector. However, too many poor children, particularly those coming from disadvantaged rural areas, drop out of school early, while many more do not acquire basic learning skills during their schooling.
Good education is also critical to good health, and so USFC has focused on reducing inequalities in education across economic barriers. This builds on our more than 25 years of experience in the country, as well as our strong network of fifty partner schools. We focus both on the students as well as the educators in our partner schools, ensuring that our impact is felt in successive years. Some programs have included a mobile library, teaching English based on phonics, teaching science through games and launching "children's clubs" focused on activities as varied as vegetable gardening, cooking or craft classes.
Of course, improving the children's health is a top priority for USFC through our education programs. Today, oral and dental care and hygiene education are introduced throughout our partner schools as a first essential step in building school health. As appropriate and suited to age groups, school health is further developed to promote the sexual and reproductive health of secondary schoolchildren.