Population: 32.39 million
In Uzbekistan, there is a national healthcare plan which guarantees citizens the right to access free healthcare. Since its independence, the Uzbek government has been trying to reform and improve its healthcare system. Overall, the country suffers from a lack of medical facilities and the emigration of skilled professionals, including physicians and nurses, has left the country with a critical shortage of medical personnel. The chief causes of death are, in order of frequency, disorders of the cardiovascular, respiratory, and digestive systems and infectious and parasitic diseases. A study published in the Lancet in 2019 found that there were 892 diet-related deaths per 100,000 people a year, the highest number in the world.
There are an estimated 2.451 physicians per 1,000 population and 12.496 nurses and midwives per 1,000 population (2014).

Infant mortality rate (per 1,000 live birth): 19.1

Under-5 mortality rate (per 1,000 live births): 21
*Estimates Developed by the UN Inter-agency Group for Child Mortality Estimation (UNICEF, WHO, World Bank, UN DESA Population Division)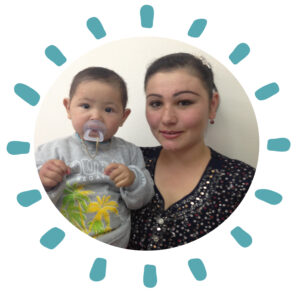 Since 2015 USFC has been working in partnership with the V. V. Vakhidov Specialized Surgery Center to improve the care and management of children with congenital heart defects. The initiative, which is fully funded by the Sen Yolg'iz Emassan Foundation, was put in place to make progress the significant patient waiting list at the hospital.
In 2016, USFC organized two cardiac surgery missions 

In 2017, three cardiac surgery missions took place in which USFC offered training in surgery and resuscitation

The three cardiac surgery missions in 2017 allowed USFC to become acquainted with the Uzbek medical team and to better assess their capacity and constraints. During the course of the year, the training teams were slowly reduced to allow more Uzbek doctors on the front line. Results were quite successful. Looking ahead to 2018, there will be shift in the training program towards management of complex cases. Missions will focus on specific themes including: single ventricle, transposition of the great arteries and neonatal surgery.