USFC is currently on site for a second medical mission in Beirut to coordinate with partners and establish a concrete surgical program in the city. At Sacré Cœur Hospital, USFC has established an orthopedic and restorative surgical program for victims of the explosion. In addition to these victims, USFC has also established a secondary surgical program for children and adults who are homeless or living in poverty. For more complex surgeries such as heart and cardiac surgery, patients will be transferred to Hotel Dieu Hospital. Thanks to dedicated partners with mobile clinics on site such as Doctors Without Borders, Doctors of the World, Caritas, and more, there is a strong referral system in place to identify patients in need of surgery and send them to USFC for treatment. In the coming weeks, we expect to recruit a team of psychologists and social workers for patient consultations.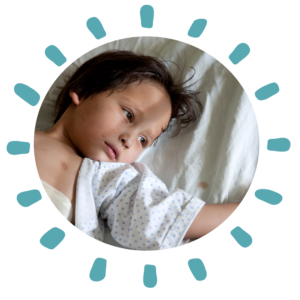 On August 4th, tragedy hit Beirut. Two massive explosions have killed more than 100 people and left thousands wounded – many of them children. Hospitals are unable to manage the influx of patients and have already reached capacity. St. George's Hospital, Lebanon's oldest facility, which is located less than a mile away from the site of the explosion, has suffered damage so severe that it has been forced to treat patients in the street. This devastation strikes during a particularly fragile time for Lebanon, which is already struggling to manage the impact of COVID-19, a disastrous economic period and an influx of nearly 1 million Syrian refugees in need of aid.
For years, we at USFC have worked alongside our Lebanese colleagues — our friends, our family. Following the blast, we were immediately in contact with our partners and colleagues on the ground. They are in urgent need of anesthetic agents, medication and supplies like suture threads, compresses, bandages and surgical drapes. Without your help, doctors cannot provide the emergency care that victims urgently need. Now we must stand in solidarity with Lebanon, to support them in this dark hour, and I am asking for your help. Together, we can save those who are in desperate need of aid and medical care.
In the next few days, aid packages will be deployed to Beirut. We are rushing to gather critical supplies and medicine — and your generous gift can help save more lives during this time of crisis. Please help us spread hope when you donate to our Emergency Fund.