The Syrian refugee crisis is a complex humanitarian emergency affecting millions of people and spilling into surrounding countries. Because of the conflict in Syria, refugees migrated to safer areas in neighboring nations such as Lebanon and Jordan. In addition, due to the lack of medical infrastructure in Syria following the war, medical outposts in these neighboring countries serve as crucial treatment centers for refugees. USFC has worked to bring together an international coalition of medical specialists to support Syrian refugee children and their families. Learn how we've helped in the past and how we will continue to help in the future.

Why Do Syrian Refugees Need Your Support?
As a result of the Civil War, which has been a reality in Syria for over 10 years, an estimated 6.6 million people have been forced to flee the country to seek safety as refugees (The UN Refugee Agency). To this day, two-thirds of refugees live in dire conditions with limited access to clean drinking water, food, medical resources, and other basic services. In addition to being displaced, many children have not been able to return to school.
Most refugee camps set up on the borders of neighboring countries such as Lebanon, Turkey, Iraq, and Jordan offer food, shelter, and medical resources, but in limited quantity. Refugees live without much hope to resume normal life. Since the beginning of the Syrian refugee crisis, USFC has worked alongside partners to support these refugees and provide them with the medical care they require including access to life-saving surgery such as:
Orthopedic Surgery
Heart Surgery
To meet the demand for these treatments, USFC has supported efforts in Jordan and Lebanon to aid Syrian refugees as well as neglected local populations.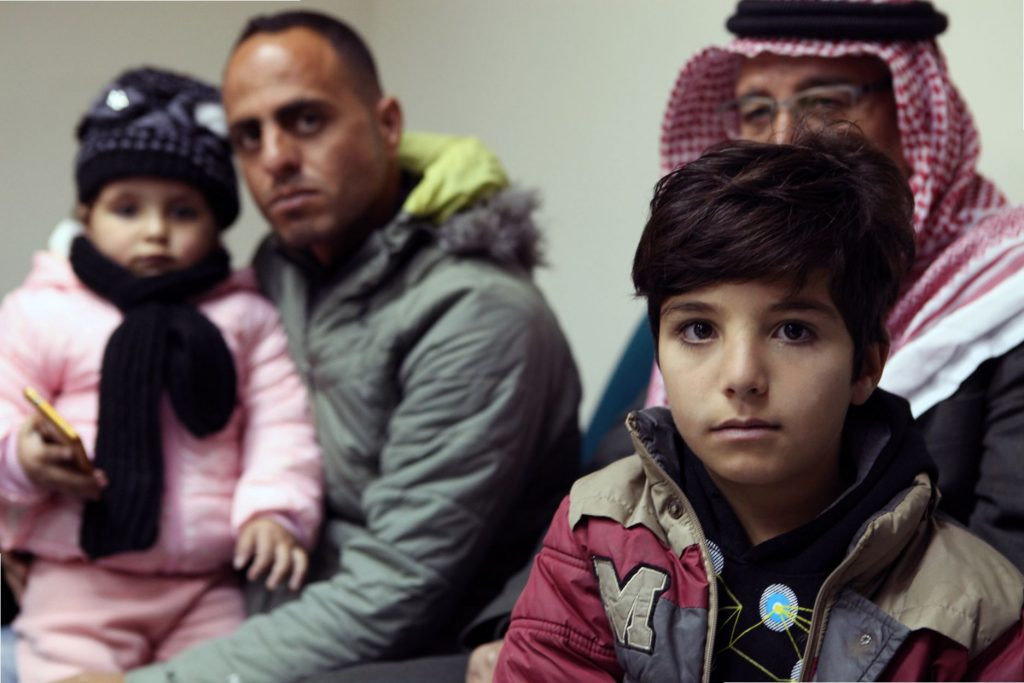 The Syrian Refugee Crisis in Jordan
It's important to recognize the impact of the Syrian refugee crisis in Jordan. Before the outbreak of conflict in Syria, Jordan's healthcare system was already experiencing difficulty providing specialized care for the most vulnerable. Thus, access to health services remains very limited for the 670,000 Syrian refugees in Jordan, as well as for the most vulnerable local populations. Refugees, especially women, children, people with disabilities, and the elderly, experience a strong sense of helplessness and hopelessness associated with the traumatic experiences of war and exile.
In Jordan, orthopedic and cardiac malformations are often not detected in a timely manner and are poorly taken care of by the local health system.
This results in increased strain and a demand on resources from a healthcare system which was already struggling. In response, USFC established a program in Jordan, to meet the demand for crucial healthcare services.
How USFC Has Aided the People in Jordan
Within this context, USFC strives to detect congenital orthopedic disorders and cardiac disorders as early as possible in refugee and Jordanian children. Following early detection, USFC can then offer medical and surgical care to those in need. In addition to detection and treatment programs, USFC helps to support and improve the Jordanian referral system both for the identification of these patients and the follow-up. Within the country, USFC contributes to advocacy initiatives to improve the diagnosis and management of these congenital ailments.
Learn more about our action in Jordan on our program-specific page.
Despite the Covid-19 crisis, our organization has and will continue to take action throughout 2021. In June, over 25 children were treated by USFC surgical teams specializing in both cardiac and orthopedic surgery. In addition, we have another mission to Jordan planned for September 2021. During this mission, an orthopedic surgeon will take care of vital lower limb procedures.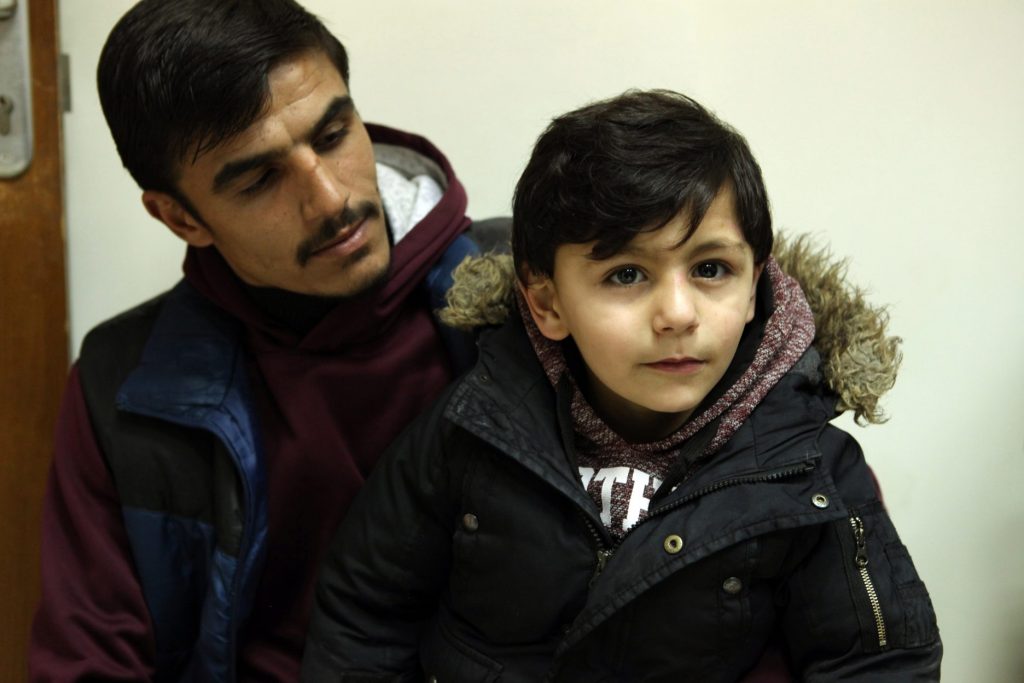 The Syrian Refugee Crisis in Lebanon
Lebanon is another neighboring country facing an influx of refugees. Similar to the situation in Jordan, The Syrian Refugee Crisis in Lebanon is a story of emergency response. Nearly 850,000 Syrians live in Lebanon as a result of the crisis (UNHCR).
Unfortunately, the country's 6.9 million inhabitants faced an already fragile healthcare system which failed to provide the most basic care to it's vulnerable population. Today, the stigmatized and marginalized, Syrian refugees count among those most affected by the healthcare crisis.
Due to the economic conditions in Lebanon, hospitals are unable to provide care to patients that would otherwise be covered under government healthcare or military benefits. In response to the high demand for medical attention, USFC is supporting vital programs in Lebanon.
How USFC Has Aided the People in Lebanon
Above all, United Surgeons for Children wants to ensure that as many people as possible receive the medical treatments they deserve. USFC has identified orthopedics as a priority in Lebanon. As a result of a lack of specialized doctors and equipment, many patients in the region with disabilities are left untreated. 
Congenital Orthopedic Disorders are among the most common at birth. In the absence of care, a child suffering from one of these conditions, such as clubfoot or dislocation of the hip, will encounter considerable difficulties for life: disability, social, educational, and professional exclusion. Conversely, access to healthcare can change the lives of children, their families, and their communities. The massive presence of refugees on Lebanese territory are excluded from healthcare systems entirely, whether for diagnosis, treatment, or post-operative follow-up which thus increases the risk of complications.
In this context, USFC is mobilizing the Lebanese health system and strengthening the capacity of its actors by creating a referral network and an information system for Congenital Orthopedic Disorders. USFC complements this action by providing Lebanese and refugee children access to quality medico-surgical care, including screening, diagnosis, follow-up, and rehabilitation, as well as psychosocial support.
Thanks to generous funding from donors like you, USFC has helped hundreds of Lebanese and Syrian people get the care they deserve. This includes over 700 medical consultations and 130 successful surgeries. You can learn more about USFC's work in Lebanon by clicking this link.
How You Can Support Syrian Refugee Children
The selfless actions taken by the citizens of both Lebanon and Jordan show that the chain of hope continues to grow. United Surgeons for Children wants to continue to build this chain to support Syrian refugee children and people in need around the world. Please consider a donation to USFC so we can continue to help people.