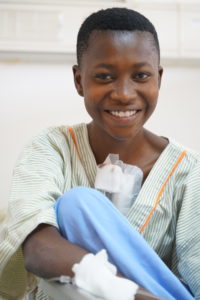 Last month, United Surgeons for Children, part of La Chaine de l'Espoir International, conducted the first successful open-heart surgeries in Burkina Faso. During this medical-surgical mission that took place at the Tengandogo University Hospital, five children in dire need of life-saving surgeries received successful operations. Pathologies ranged from congenital malformations like atrial septal defect (ASD) to acquired mitral valve disease.
USFC board member, Eric Cheysson, was in Ouagadougou to oversee the mission. After a close medical follow-up in the intensive care unit, and a few days of convalescence in the hospitalization unit, all five children are now back home and in recovery. Following the success of this endeavor, USFC seeks to replicate this mission 2-3 times per year.
On February 10, 2021, Burkina Faso's Minister of Health, Prof. Charlemagne Ouedraogo made the trip to the Tengandogo University Hospital to share his joy with the patients' families and the medical teams.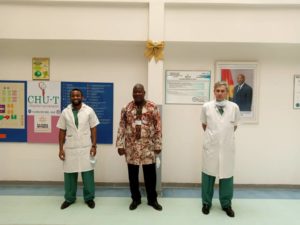 Given the high technical complexity of such surgical procedures, this first mission is an impressive medical breakthrough in Burkina Faso. This landmark event is sure to spark a sea of change for the West African healthcare system.
Cardiovascular diseases account for 12% of deaths in Burkina Faso. Each USFC medical mission has a local training component. Successful heart programs require improvements, not only in cardiac surgery but also in cardiology, general surgery, anesthesia and more. We believe that training of local medical teams will have multiplier effects for vulnerable children in Burkina Faso with cardiac complications.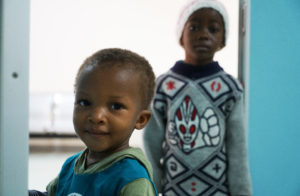 The training program in Burkina Faso will follow a similar model to the cardiac surgery training programs that USFC has successfully carried out in Vietnam, Cambodia, and Senegal which have improved each countries' healthcare system drastically. Sick children in Burkina Faso will no longer be forced to leave the country to seek treatment and care. They will have access to the care that they need at home.