What are medical mission trips?
Medical mission trips exist to provide medical care and education in countries where healthcare services are limited or difficult to access. At USFC, our medical missions are specifically organized around complex surgical procedures. Our trips have two main objectives: to operate on sick children and to train local medical staff (surgeons, doctors and nurses) on complex medical procedures as well as administration.
How long is a medical mission trip?
On average, a medical mission trip with USFC is about 10 days long.
Where do medical mission trips take place?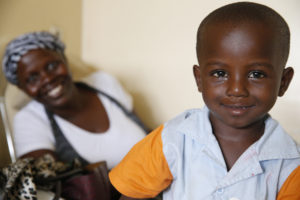 USFC organizes programs in over 25 countries around the world. In 2019 the most common countries for mission trips were:
How many missions are organized each year?
In 2019, USFC organized 349 medical missions.
What specialties are medical missions organized around?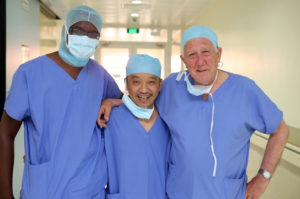 Anesthesia and resuscitation (17%);
Cardiac surgery (14%);
Orthopedic surgery (7%);
Reconstructive/plastic surgery (5%);
Visceral surgery (4%);
Interventional cardiology, neurosurgery, gynecology-obstetrics, ophthalmology
Who can volunteer on a medical mission trip?
USFC is actively seeking volunteer surgeons, nurses, physicians, anesthesiologists and hospital administrative staff to take part in surgical and medical missions around the world. Contact info@usfc.org for more information.